Why wait to prescribe TRELEGY for your patients with ASTHMA who remain symptomatic on an ICS/LABA?
40-year-old adherent on a
MEDIUM-DOSE ICS/LABA

Symptomatic with ASTHMA
Chest tightness

Shortness of breath once a week

Nighttime symptoms at least
once a week

As-needed SABA use
48-year-old treated with a
HIGH-DOSE ICS/LABA

Symptomatic with ASTHMA
Daily shortness of breath

An exacerbation requiring a short
course of oral corticosteroids

Increased SABA use

You may have patients who remain symptomatic with current ASTHMA therapy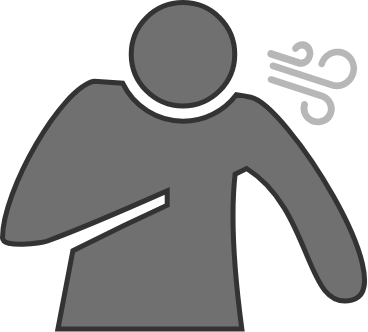 Of patients with ASTHMA treated with a medium- or high-dose ICS/LABA,
30% - 50%
reported inadequately controlled ASTHMA (ACT ≤19) even
when treatment adherence was optimal1-5
Based on data from 3 randomized controlled trials (N=2431) and a real-world study (N=428). For the randomized controlled trials, >90% of patients were >80% adherent. For the real-world study, only patients with self-reported moderate to high adherence according to the MMAS were included.1-5
The 2021 GINA Report includes single-inhaler triple therapy as a preferred controller option for adult patients with ASTHMA who are not well controlled on a medium- or high-dose ICS/LABA.6

Uncovering unreported
symptoms
Careful questioning may reveal
poorly controlled ASTHMA, so
look for:
Frequency of ASTHMA symptoms6
Any limitations to activities6
Nighttime awakenings6
How often the patient refills rescue
medication6
A short test to assess ASTHMA
control
Learn about a tool to help track ASTHMA
control in your patients.
Identify undertreated patients with
ASTHMA earlier
Undertreated ASTHMA can lead to uncontrolled symptoms, loss of lung function, and exacerbations.6